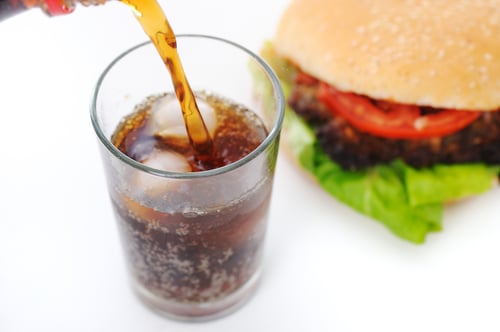 Auto-tendering loads using API rates is becoming a necessary practice for many high-volume shippers. But it can be difficult to keep costs under control, especially in a volatile market. With Loadsmart's Dynamic Routing Guide, a Fortune 500 beverage manufacturer improved service performance and increased their booking efficiency all through their Oracle TMS.
Loadsmart's integration with MercuryGate TMS and proactive approach to customer support was crucial to helping us. And, we are still better off for it today as the market continues to evolve."
Kevin Schulz
Sr. Manager of Freight Optimization, Veritiv
40%
Spot Market Reduction
An average of 40% fewer loads were routed to the spot market over the course of a year.
5K
Loads Tendered
The shipper auto-tendered 5,000 loads, all within budget.
14x
Booking Efficiency
Increased their booking efficiency 14x using auto-tendering vs manually booking.
Setting Rate Ceilings to Achieve Fair Market Rates
For many high-volume shippers, they often deal with the good and the bad when it comes to auto-tendering loads using API rates from their chosen TMS. However, while this technology usually saves time and keeps freight moving effectively, auto-tendering can be a strain on freight costs without proper controls and limits.
For a top Fortune 500 beverage manufacturer, their transportation team was on a mission to ensure they weren't over paying on dynamic rates while auto-tendering in their Oracle OTM software.
The Challenge
With a surge in demand generated in 2021, the beverage shipper ran an analysis to validate how well its auto-tendering process was doing and they quickly learned they needed to gain more control on over-priced rates. They also knew that they still needed to rely on technology to keep up with high-volume freight movements, avoid the spot market, and improve planner's capacity.
The Solution
The Fortune 500 beverage manufacturer found their solution by integrating Loadsmart's Dynamic Routing Guide and API RateGuard directly into their existing Oracle OTM TMS.
The company established pricing price ceilings based on industry benchmarks that put tight budget controls in place. Each lane with auto-tendering set up had a customized price ceiling that was dynamic. So as the market moved, the shipper could guarantee auto-tendered rates were competitive.
The technology quickly eliminated the risk of overspending, ensuring that the only rates received fell within the set guardrails. They also experienced an increase in booking efficiency by auto-tendering over 5,000 loads over the course of a few months.
With the volume of shipments auto-tendered growing, the shipper saw a 40% reduction in the total amount of freight routed to the spot market, which led to immediate service improvements and cost savings.
By adopting Loadsmart's Dynamic Routing Guide with API RateGuard, the global beverage manufacturer was able to:
Decrease the amount of loads moved into the spot market.
Increase their volume of auto-tendered loads with market acceptable rates.
Control rising costs and increase booking efficiency.
The combination of people, technology and process within Oracle OTM and Loadsmart allowed this Fortune 500 beverage manufacturer to put the right guards in place so they can continue to see savings from their freight operations for years to come.
95% On-Time Service
Fortune 500 packing company gains instant access to a reliable carrier network and achieves 95%+ on-time service using MercuryGate TMS. View Case Study→
More Stories
Hear from the transportation professionals who have found success moving more with less. View Case Studies→
3 Strategies to Stay Ahead in an Ever Changing Market
This eBook will help you build three freight strategies to add to your transportation tool box and tips to build your next freight plan.
Start moving more with less today