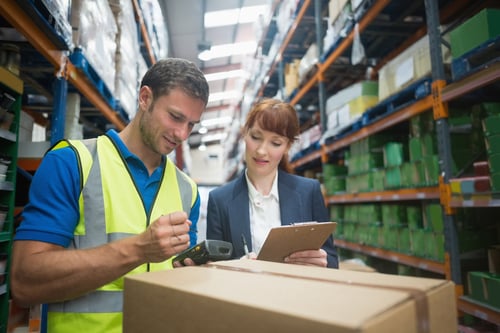 Achieving 95%+ On-Time Service with Loadsmart and MercuryGate
Volatile freight markets can leave shippers at a disadvantage, often times overpaying for rates, settling for an underperforming carrier, or unable to find capacity at all. By partnering with Loadsmart, many shippers have been able to get 95%+ on-time pick up and delivery and instant access to a reliable carrier network to book live loads through TMS integrations.
Loadsmart's integration with MercuryGate TMS and proactive approach to customer support was crucial to helping us. And, we are still better off for it today as the market continues to evolve."
Kevin Schulz
Sr. Manager of Freight Optimization, Veritiv
95%
On-Time Pickup
Loadsmart was able to provide the shipper 95% reliable pick up service over the course of a year.
97%
On-Time Delivery
Shipper achieved 97% OTD in a years time at all delivery locations.
4x
Increase in Load Volume
Outstanding service and efficient booking via TMS enabled planners to substantially increase load volume.
Loadsmart's integration with MercuryGate TMS gives our users instant access to reliable freight coverage and a dynamic price so they can manage cost and service in an environment built to improve their productivity."
The Secret to Finding Reliable Coverage in the Spot Market
A Fortune 500 shipper focused on packaging solutions struggled to find reliable, high performing carriers to keep up with their business needs, especially in a volatile freight market. With more than 60 warehouse locations all responsible for moving freight, it can become a logistical nightmare to juggle the day-to-day needs of getting freight covered.
The Challenge
This packaging company needed a way to secure reliable and cost-efficient capacity at the height of the pandemic in 2020.
Their Senior Manager of Freight Optimization says, "Spot market volatility at the time was difficult to manage given the size of our warehouse network and how tight the freight market was. We also knew any solution for finding more capacity at market-competitive rates had to be integrated with our current processes and technology as much as possible."
With a goal of improving tender acceptance and service performance while managing costs, Loadsmart and the shipper worked together to create a plan to take on the extreme market conditions.
The Solution
The Fortune 500 packing company found its solution in Loadsmart and TMS integrations, pairing people and technology. Chief Strategy Officer at MercuryGate, Jeffrey Varon states, "Shippers need smart transportation solutions that allow them to remain resilient through disruption. Loadsmart's integration with MercuryGate TMS gives our users instant access to reliable freight coverage and a dynamic price so they can manage cost and service in an environment built to improve their productivity."
With this shared approach, a seamless Transportation Management System (TMS) integration with MercuryGate was built at not cost, providing load planners with access to instantly bookable and reliable spot capacity.
With Loadsmart Dynamic Pricing available in the MercuryGate TMS, they were able to achieve:
Efficient Load Booking: Loads were tendered without phone calls, emails, or losing lead time waiting on responses.

Shipment Visibility: 100% of shipments received status updates provided directly via EDI.
Capacity in any Market: As Loadsmart rates are available in real-time, are instantly bookable and guaranteed to be accepted, planners had capacity available in any situation.
With the help of a dedicated account team and their combined 30 years of logistics experience, Loadsmart account directors held regular meetings to review service and performance of the program. This created accountability, kept everyone on track to deliver service goals, and created an invaluable time to review data, share insights, and provide recommendations.
The combination of a partnership-first approach and seamless technology integration with MercuryGate TMS was the secret toward helping this growing shipper manage its capacity and costs in the spot market.
$100k in Freight Savings
See how America's top tool manufacturer, Stanley Black & Decker, saved $100k with Reliable Contracts.
More Stories
Hear from the transportation professionals who have found success moving more with less.
3 Strategies to Stay Ahead in an Ever Changing Market
This eBook will help you build three freight strategies to add to your transportation tool box and tips to build your next freight plan.
Start moving more with less today