Plan, Procure and Execute freight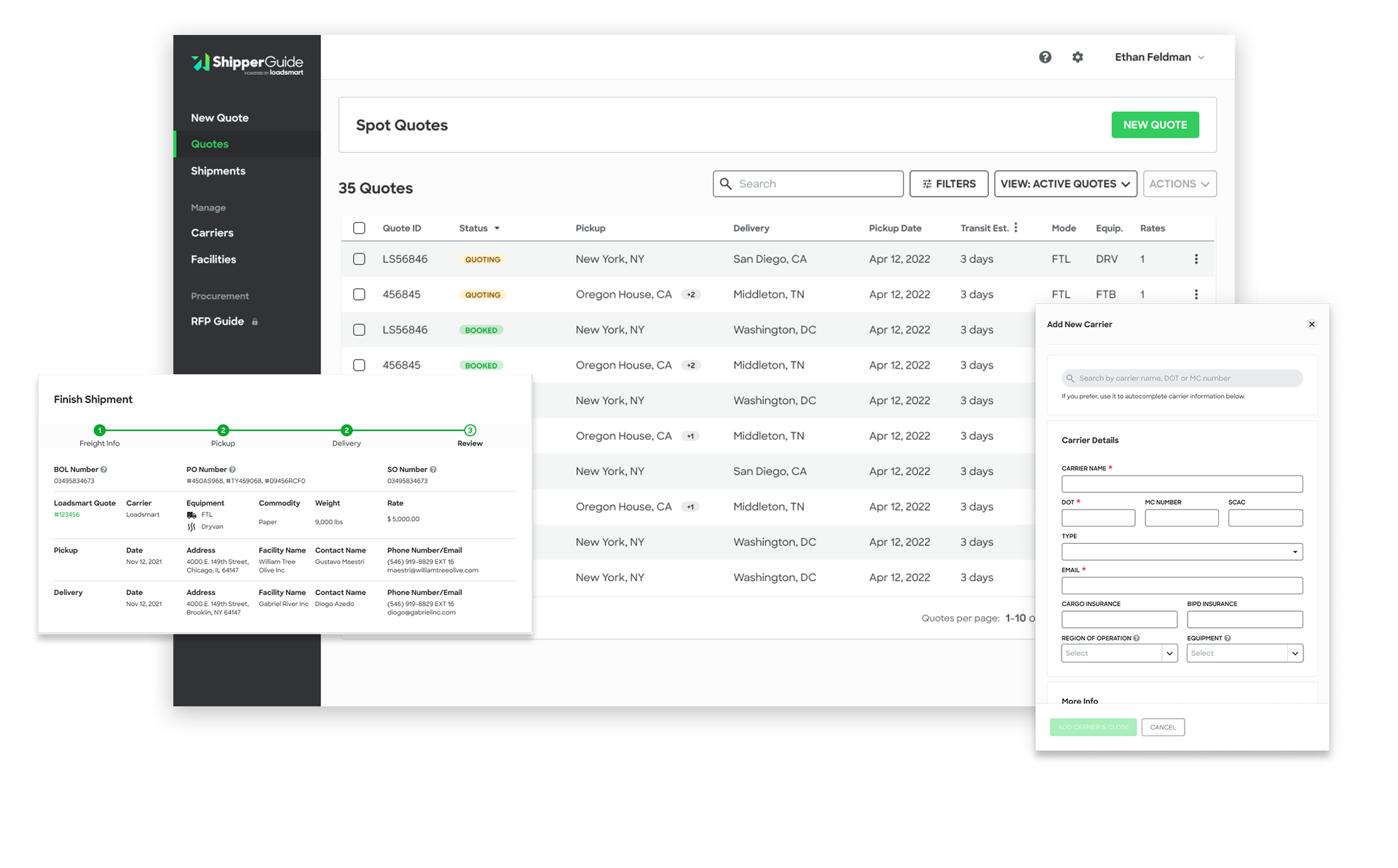 Freight

planning

procurement

execution

that works.
One tool to rule them all
Make the end-to-end freight process easier with Loadsmart's new single-stop solution, ShipperGuide. Find offerings that range from brokerage services, to procurement tools, to fully managed transportation services - all in one centralized platform.
Increase end-to-end visibility and centralize your freight procurement process with ShipperGuide.
PLAN
Centralize and automate your freight strategy in one platform. It doesn't matter if you need spot, contract, or mini-bids - make it easier to access the spot market, a routing guide, and see all pricing options.
PROCURE
Streamline your freight procurement process with a single centralized solution. Find fair contract pricing and high quality carriers for all your shipments.
EXECUTE
Execute your shipments with the autonomy you need. With all modes, use your own carriers or utilize Loadsmart's vast carrier network. Automate your spot quoting, booking, tendering, and tracking.
Instantly Quote and Book Spot Loads
Reduce costs by up to 24%
Maximize your cost savings, increase flexibility, and receive multiple instantly bookable mode options for a single shipment
Spot Quote & Book with Loadsmart and your own carrier network

Track and Trace for Loadsmart shipments

Get insights on loads booked with Loadsmart

Access to a carrier address book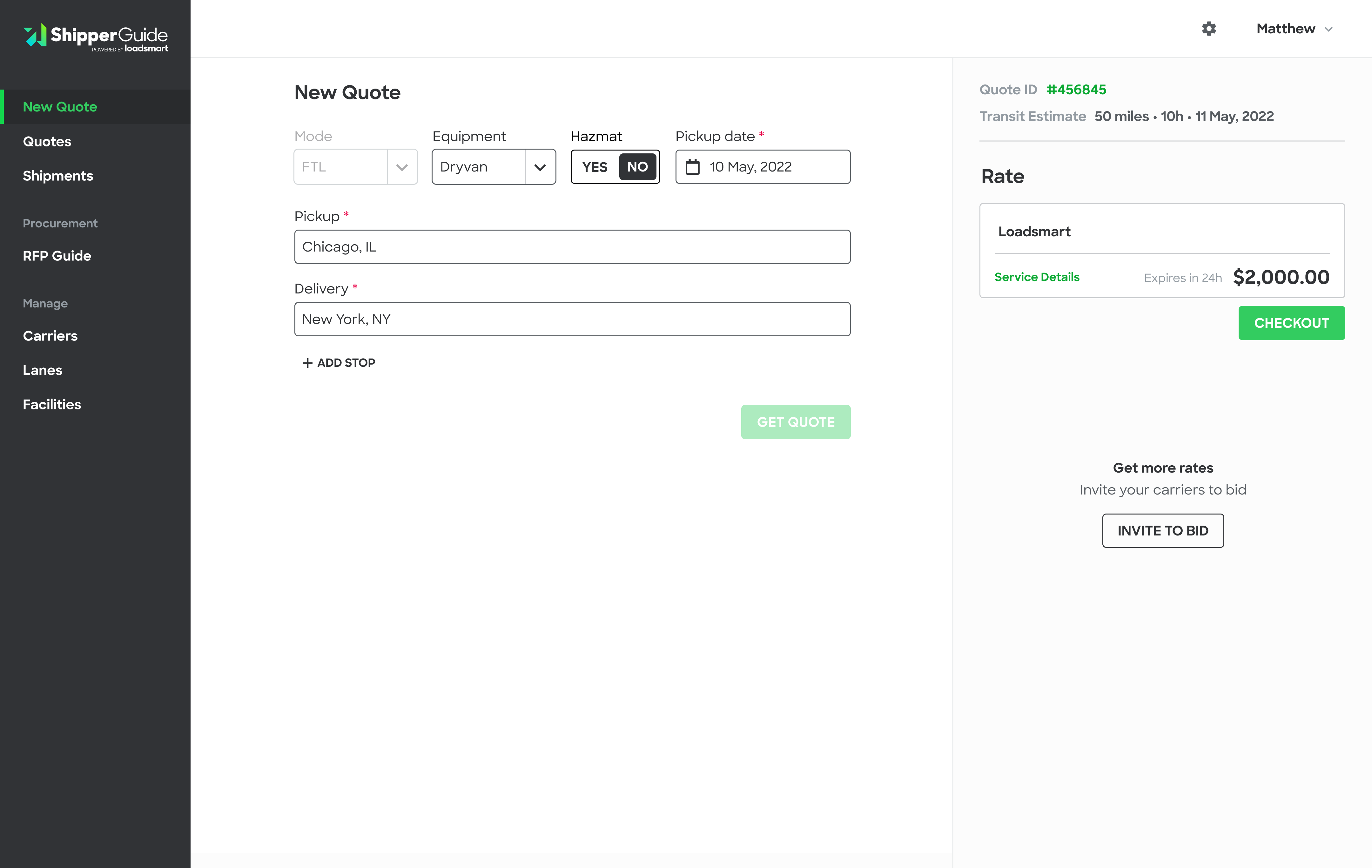 From Spot to Contracts Lanes
Gain access to opportunities from all your carriers in one place, to procure your freight using dynamic routing guide and centralize pricing.
Plan and execute on the spot market, run mini bids and RFPs in one place

Build your routing guide and award contracts to Loadsmart and your own carrier network




Order consolidation and shipment creation

Get historical and real time reports on RFP's and lanes executed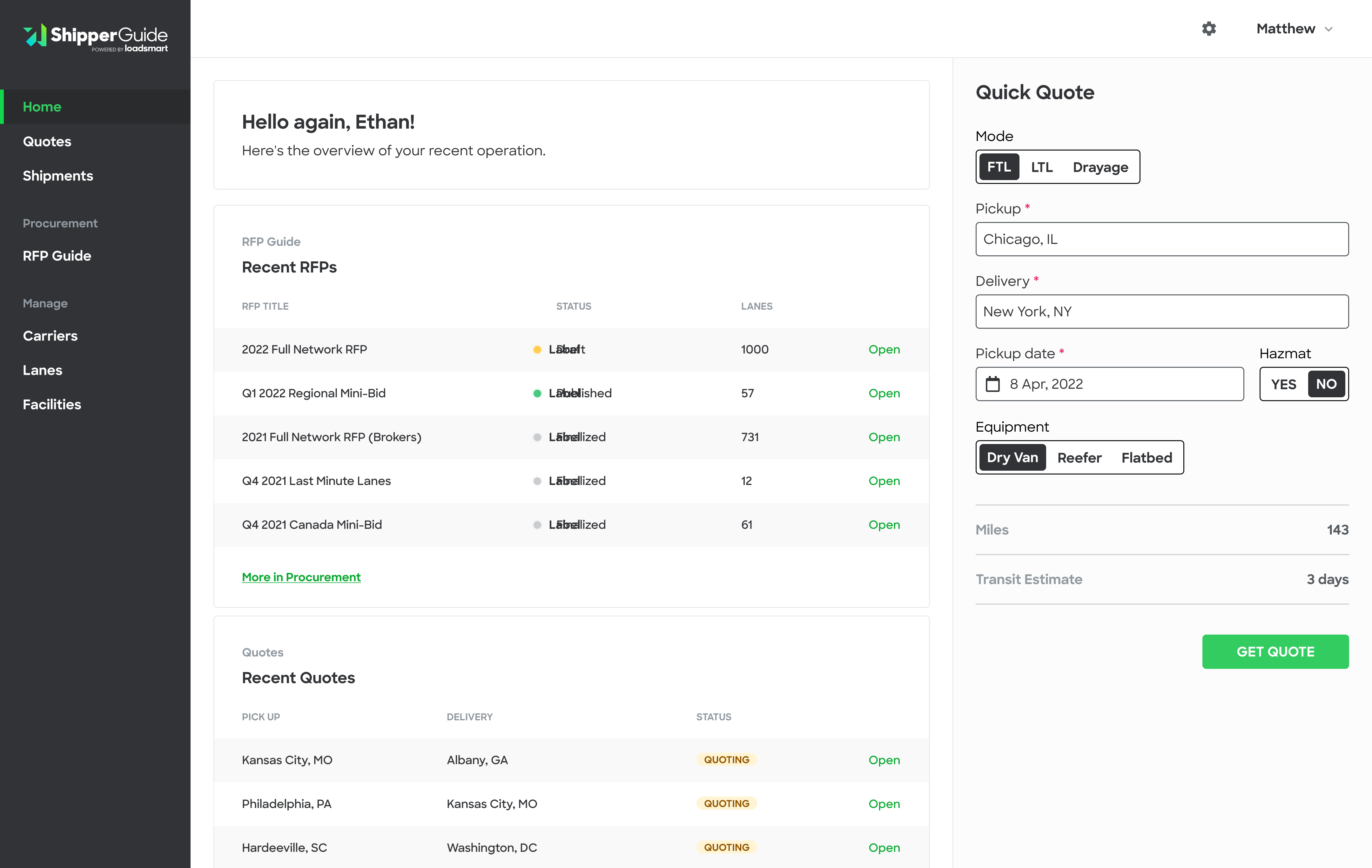 Streamline your Freight Procurement Process
A rate discovery tool for shippers to reduce their time spent on running a transportation mini-bid or full network RFP.

Build and publish a multi-lane request for contract pricing.
Manage carrier responses, bidding history, and compliance information.
Stay on top of changes in the market with real-time benchmarks for spot and short term contracted rates.
Build a routing guide and export to TMS.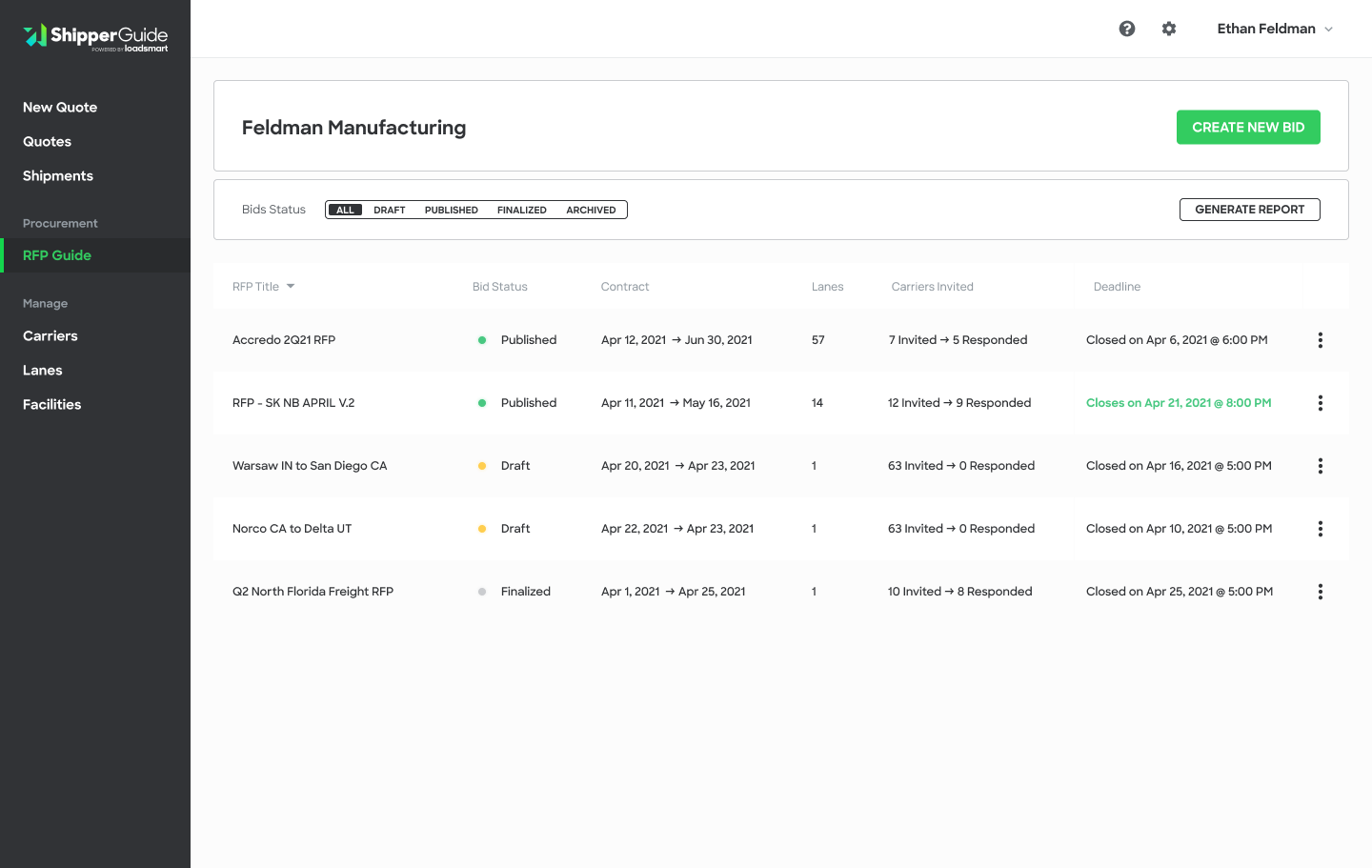 Loadsmart Managed Transportation
Our team of logistics experts to manage ShipperGuide for you!
Outsource your supply chain needs to a team of transportation experts that act as an extension of your company, collaboratively managing your business to drive value where you want it most.
Dedicated, single point of contact
Access to multi-modal solutions
Full network execution
Data intelligence for continuous improvement
Tailored suite of services and technology available aligned to your business needs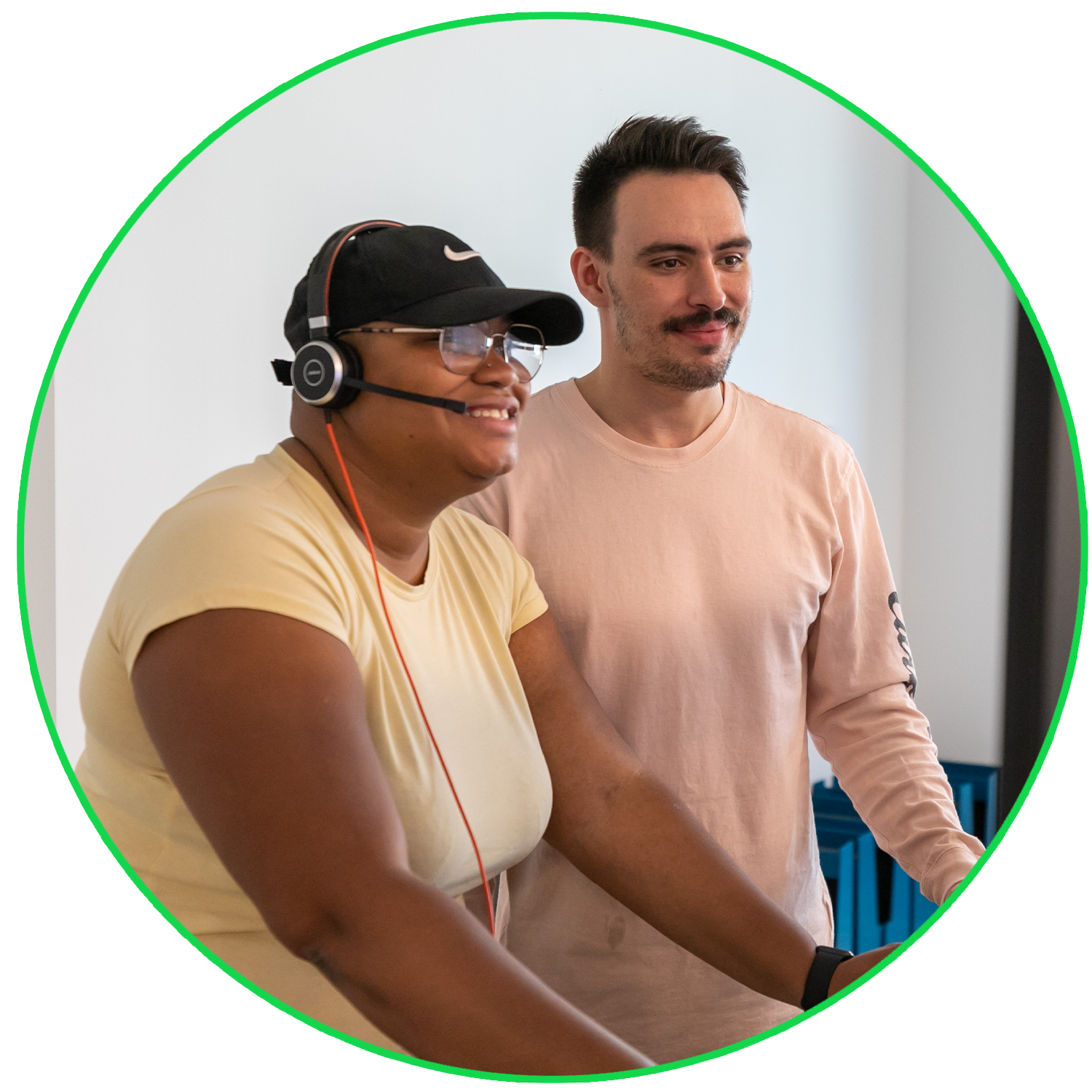 Companies Who Use ShipperGuide to move more with less:




Interested? Let's Chat.
Talk with a Transportation Specialist today to discuss how ShipperGuide can best support you, so you can move more with less.